Mercedes-Benz W221 E-Class 2003-2009 "One-Piece" Double DIN Dash Kit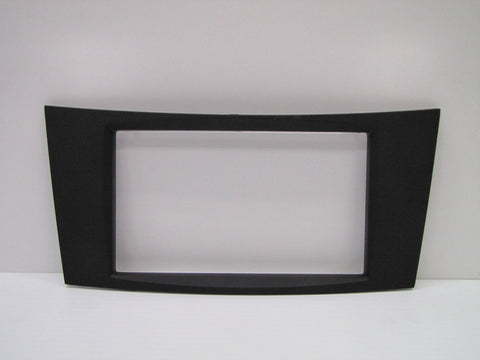 This is the latest design of our unique double DIN dash kit for the Mercedes-Benz E-Class from 2003 to 2009.
This kit is made of professional quality rubber touch material and comes with everything you need to mount a standard double DIN radio in your dash.
It features a "one-piece" cover bezel for a seamless look without a trim ring; it's just gogeous.
Included is the rubber touch plate, dash insert, mounting bracket, and hardware.
Our Mercedes E-Class dash kit is made with the highest quality materials in our industry to ensure a seamless fit and finish as well as lasting quality.